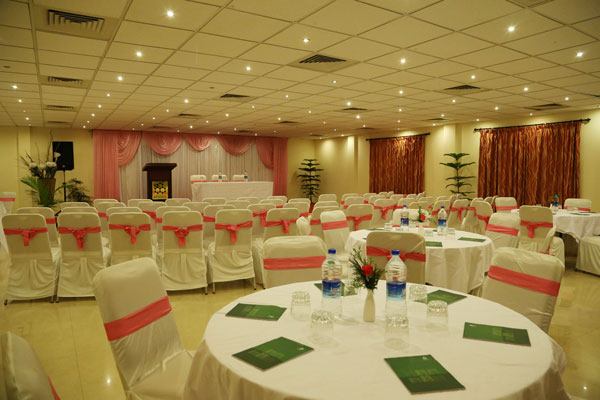 Let the event be large or small, business or private, we are pleased to assist you to plan and co-ordinate the event. Nakshatra Regency has a choice of three convention halls, each elegantly furnished, fully air conditioned and equipped with all the modern facilities.
Galaxy
Galaxy, the banquet hall is a right place for large gatherings like weddings and receptions, birthday parties and get-together. The hall is perfectly equipped and decorated and can accommodate 250 people.
Red Sun
Red Sun is our board room which can hold 30 people. This hall is suitable for business meetings.